Services and Benefits
Services
Website Upgrades, Improvements and Face-lifts
Emergency Website Issues
Full Website Development
Individual feature development
Member Portals
E-commerce
Custom Coding
Programming Expertise
Database Development and Modifications
Consultations and Recommendations
Website Speed Audit (Click here to order a speed audit)
Website Speed Enhancements
CMS Expertise (Wordspress & Shopify)

WordPress – Custom Template Creation, Template Modification, Upgrades, Plugin Configuration Modifications and Customization, Bug Fixes
Shopify – Template Customization, Code Generation and Placement, Upgrades, App Installation and Configuration, Bug Fixes, and general coding services
Website Development using other CMS
Basic SEO
Facebook Business Pages
Virtual &/or In-Person Training
Benefits
Upfront pricing
Whether you choose a fixed or hourly fee for your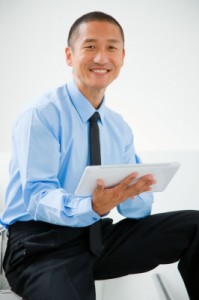 project, I am always upfront about time and costs involved. When using an hourly rate, I provide a detailed proposal that includes a minimum and maximum number of hours needed for the project, if the project takes longer than expected because of an issue on MY end, you will NOT be charged extra. But please know if you change your mind or modify the scope of the project, I will be upfront about the additional costs involved, if any.
Reliable Communication

You can reach me by phone, email or text, and I promise if I am unavailable when you try to reach me, I will do my best to get back to you within 24 hours. There is NO excuse for lack of communication from your developer, we live in the age of technology where communicating has never been easier. Often times you will get a reply email from me in under an hour!
Marcia Reece
October 4, 2020.
It's hard to write a review as glowing as the responsive service and the always prompt response time we received from Melanie. We needed a revised website and Melanie just nailed it. Without any reservation whatsoever, we recommend Melanie Mumme for your website needs. StayWell Copper could not have been more thrilled for the new functional look she gave us. Two Thumbs UP!!! Way UP!! Thank you, Melanie. Marcia Reece CEO, StayWell Copper
Maria Hopkin
March 15, 2019.
Mumme Tech has been incredible to work with. The professionalism and expertise, combined with great interpersonal skills as we worked out our vision are exactly what our website/organization needed! Highly recommend!
Evan Van Dyke
November 1, 2018.
Mumme Tech is always responsive and completes any projects quickly. I work with a lot of different types of clients and the broad skillset of Mumme Tech makes it easy for me to get most development projects completed for my clients easily.
Very helpful and efficient.
Erin Wagner
October 31, 2018.
Melanie took our web presence from 0 to 60 in a week. Her work is fantastic. She makes savvy recommendations that improve on my initial requests. She always responds same-day. She is crazy easy to work with. I couldn't be more pleased that we found her.
Gretchen Batis
October 31, 2018.
I would be lost with Mumme, she is amazing and is professional at every turn.
"A few days ago we ran into an issue with our WordPress site. We are a subscription based education site so it was all the more important to get this resolved quickly. Melanie Mumme was one of five web developers I got in touch with. Melanie was the quickest to respond, understood the problem right away and we got a quick resolution to the issue. Thank you for your good work, Melanie!" Ali Datardina The Futures Channel, Inc.
Cool Hand Ryan
October 15, 2014.
I've gone to MummeTech a few times now for maintenance and changes on my site. Melanie is very responsive and knowledgable. When I have questions about my site functionality, she is there with advice. She always finishes within her quoted time frame, and delivers quality results, and backs her work.
A+ developer!! She knows her stuff, highly recommend.