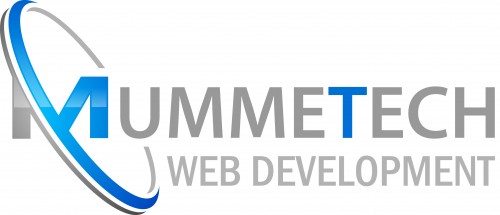 Lets assume you hired an awesome, highly knowledgeable developer to build your website, now what? If you build it they will come? Well, yes, but 'They' can be a subjective term. I can almost guarantee that if you build a website, hackers and spammers will come…. People often make the mistake of thinking that building a website is the end, users will just start to show up once it is built…. While the few people you have verbally told about your website might do just that, and maybe even a few of their friends, you should not expect your website to start ranking well if you are not doing anything after the site is built. Getting traffic is not easy, even for a well built website. You need to prove yourself to Google, and the other search engines. You need to prove you are not a malicious website, that you do not spam or trick people, that you are legitimate and trustworthy and plan to be around as long as possible. In order to do that you need to get people to your website, give them a reason to click on that link. Build quality back links, and make sure no one is spamming your site to users. I highly recommend a good Marketing Professional, and can recommend a few local companies if anyone asks. But in general, here are the things that will help you get people to your website:
1- Pay Per Click Advertising. Google AdWords is the largest provider of this service, basically you set a daily budget and the search engine will help get your ad in front of your target market, you pay a fixed price for every click that ad gets. This can be pricey, so I highly recommend using a professional to help you with this.
2- Facebook Ads. Facebook has 1.4 billion users as of today, every one of the users will see advertisements each time they log on and use the service. Facebook ads allow you to target people from specific locations, interests, demographics, and backgrounds. Again you get to set a daily budget, and decide if you want to pay per click or per view, but it is generally a less costly way to advertise, so playing with it a little on your own won't break the bank. Although I still highly recommend a marketing professional to help you get the most out of your marketing fund.
3- Remarketing. "Remarketing lets you show ads to people who have visited your website or used your mobile app before. When people leave your website without buying anything, for example, remarketing helps you reconnect with them by showing relevant ads as they browse the web, as they use mobile apps, or as they search on Google." https://support.google.com/adwords/answer/2453998?hl=en
4- Start a Blog. Not a blog that details what you had for breakfast (unless it is a health blog) start a blog that is relevant to your website and offers users something valuable. If you do have a health website, a daily recipe could keep people coming back for more, and gain traction on social media. You don't have to post daily, but for best results, post unique, relevant content, at least bi-weekly, if not more often. If you struggle with that (like I do) consider hiring someone to do the blogging for you. Starting a YouTube channel would also fall in this category, if your website focuses on a more visual process, then start a YouTube channel. Post new videos often, and advertise those new videos on your blog and social media accounts.
5- Serve as a liaison. For example you could serve as a source in a news article or a magazine column, the outlet would likely provide a link back to your website. This can help drive traffic and generate interest in your product or service. It can also help you build a reputation, if you are mentioned in a trusted magazine, people will transfer the trust they have in that magazine to you. If you are not having luck being someones source, try giving something away for free, and asking news outlets to help you advertise. Local companies might be interested in using your giveaway to generate business, for example, if you sell musical instruments and want to give one away, a local business might want to partner with you in advertising your giveaway, if you do it at their store they will gain more customers because of the giveaway, and you will benefit from their consumer base and advertising.
There are many other ways to increase your website traffic, but hopefully these give you a good starting point. Be sure you have a well built website first, all the marketing in the world can be wasted on a poorly built website….